+86 400 800 8781
+86 10 8431 2141
Admissions (admissions@aisb-hopeintl.org.cn)
ext 6002 - English and Chinese
ext 6012 - English and Korean
Head of School Office (office@aisb-hopeintl.org.cn)
AISB-Hope International is moving to our new location in the east Chaoyang District.
Address: Building 5, Dayu, Yard 4, Chaoyang Farm, Chaoyang District, Beijing, 100018
地址:北京市朝阳区朝阳农场4号院大域-5号楼住宅区 100018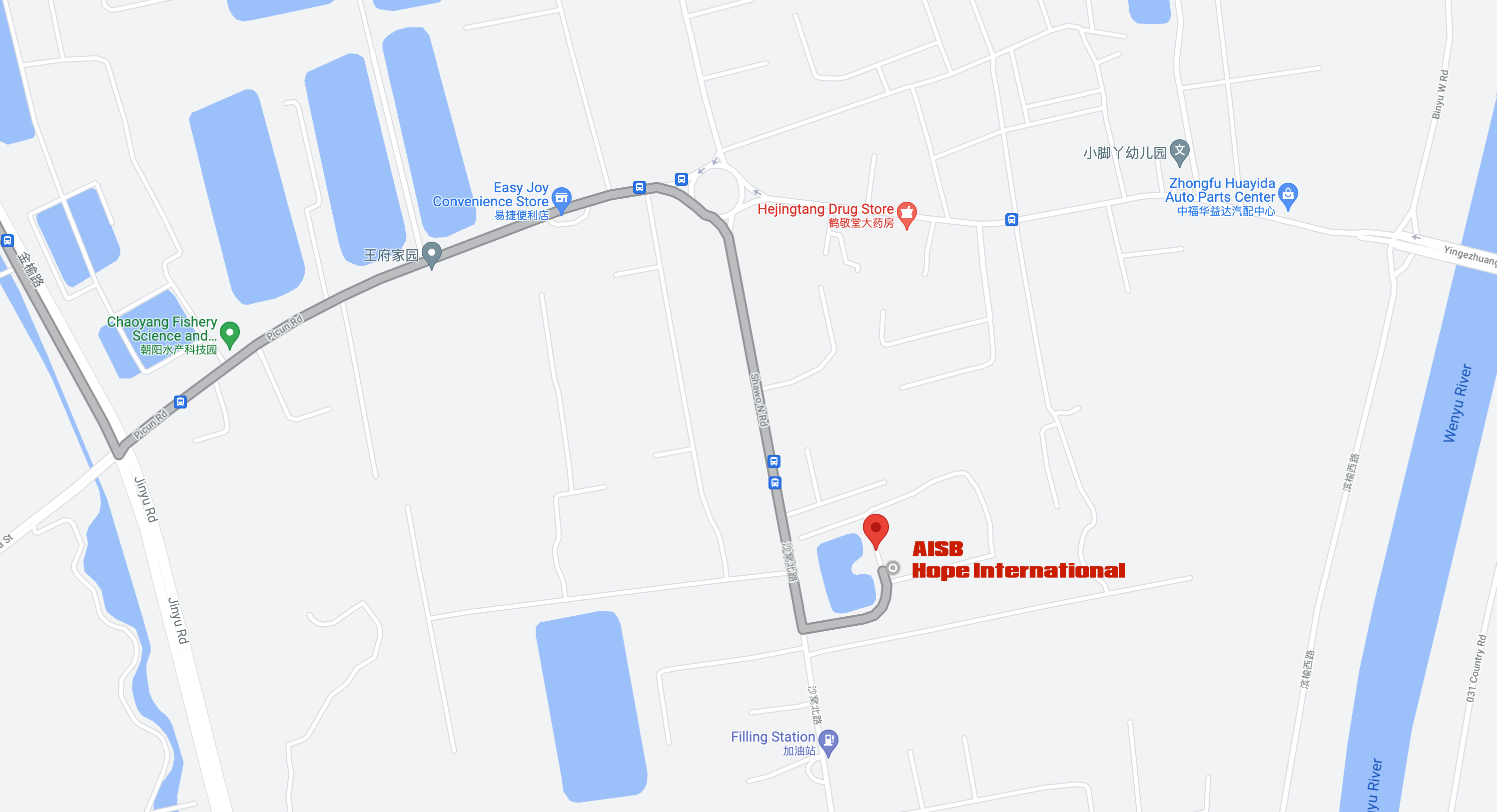 Once a student arrives on campus in the morning, he/she is not permitted to leave the campus until dismissal time in the afternoon with the exception of Seniors (Grade 12) who, with the appropriate off-campus pass, may leave the campus for lunch purposes. Students are not permitted to stay in school after school hours unless prescribed and supervised by a teacher. This is to help ensure that students have a safe and secure environment in which to learn and to grow.
All students at AISB-Hope International receive a Parent-Student handbook which addresses many of the policies regarding day-to-day situations students may encounter both in and out of the classroom. Students and parents are encouraged to familiarize themselves with the issues addressed in the handbook and to contact the office in case of a question.