Academic Excellence & Character Development
An international education and positive learning environment in Beijing for students to thrive academically and grow individually
Authentic International
Experience

We have foreign teachers, a diverse student population from over 15 countries, and an American curriculum.
Positive Learning
Environment

Our positive learning environment encourages our students to put forth their personal best each and every day.
Well-Rounded
Education

Our holistic approach to education develops the intellectual, physical, emotional, social, and spiritual lives of students.
Your child deserves a school where they can learn, grow, & thrive.
As a parent, you want your child to succeed academically, but you also care about what kind of person they are becoming. The problem is, not all schools are intentional about character development.
At AISB-Hope International, it's a core component of what we do, and why our students thrive.
School Tour

Schedule a live or virtual tour of our school. Have your child experience AISB-Hope International by attending classes with a student guide.

Apply Online

Continue your journey and complete an application in OpenApply.

Enroll Your Student

Watch your child thrive in our AISB-Hope International community.
We understand that it can be hard for new students to find a community of friends, and some educational environments lack the ability to provide an authentic international school experience, or they have sky-high tuition rates that put them out of reach for many families.
AISB-Hope International provides one of the most welcoming, diverse, affordable, and well-rounded educational experiences in Beijing.
We believe students are best able to succeed when they are cared for and feel like they belong.
We help each student learn to think critically, communicate with confidence, and apply their knowledge to real life circumstances.
We use a U.S. curriculum based on modified Common Core standards. All classes, except foreign language classes, are taught in English.
Elementary school students (K-5th grade) acquire the study skills necessary to succeed in all areas of life and become independent learners.
All high school students at AISB-Hope International are enrolled in a college-preparatory program. Beginning with AP Chinese in 9th grade, students may take Advanced Placement (AP) courses to experience the rigor of a college classroom while still in high school, enhance their college admission profile, and, where applicable, earn university credits.
"Loving, caring, sharing, and praying are what I have learned in our school. It truly prepared me to move on to the real world."
Jinny Yoo, Class of 2019
Majoring in Linguistics, Korea University
We recognize that every student is different and so educational support is provided in different ways. Our teachers use differentiated instruction to support learners in the classroom and they work together to better identify needs to ensure support is established across subjects.
We have a dedicated English Plus team to support our English Language Learners, who support students in the classroom and have language development classes so that students can become independent learners.  
Our SENCO (Special Education Needs Coordinator) supports students with learning differences. We support all students regardless of if they have an IEP (Individualized Educational Plan) or not and we will always put the learning and social emotional needs first when developing support plans.  
Every student deserves to have the tools he or she needs to succeed.
AISB - Hope International
Core Values
Excellence

We strive to foster an environment of excellence in which each person does everything to the best of his or her God-given ability.

Service

We model and encourage an attitude of service and provide opportunities for all members of the AISB-Hope International family to serve others both in and outside of the school setting.

Community

We seek to cultivate lasting, caring, authentic, family-like relationships in a warm and hospitable environment that is a model for other schools.
Love-Based

We believe that education based on love creates an environment where each student can thrive. When teachers consistently model care, students not only performing better academically, but their character is also positively influenced.

Grace-Oriented

We recognize as individuals that we have received unmerited favor from our Creator, and we extend that favor to others. We come together with a shared worldview to educate from a foundation of love.

College Prep

We offer a rigorous academic curriculum, taught in the English language, aimed at preparing students to succeed in a post-secondary educational program.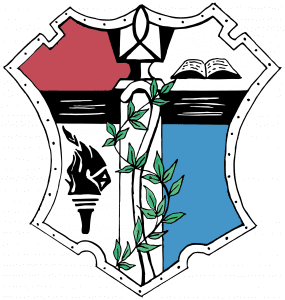 Your child deserves a school where they can