Thank you for your interest in working at AISB-Hope International. We are always on the ​lookout for teachers and support staff to join the team. We have staff members who have been with the school for many years and many that needed to leave over the years still stay in contact and follow our progress from overseas.
Our international staff make up the majority from all different nations including: US, UK, South Africa, South Korea, Iran, Canada, Brazil, Spain, Gabon and the Philippines. We also have Chinese teachers and support staff from China. This truly creates an international environment we seek to have at Hope and we welcome more nationalities to join us!
We have an English educational environment with all students holding an international ID. Our common school language is English and Mandarin is taught as a foreign language. Therefore, it is important that all our staff members are able to speak English. Being able to speak other languages is also a benefit in our international school setting.
Some of the staff benefits we offer include: daily lunches, insurance, free child tuition, staff shuttle service, language support and settling in support.
If you are interested in applying for any of the positions below, please either fill out the Teacher Application or the Support Staff Application. If you are interested in two positions or there is an overlap, chose an application and reference both positions on your application.
We also keep resumes on file and so you are welcome to apply for positions not currently on the website and we will contact you as soon as a position opens up.
Positions
Teaching positions are filled for the 2022 - 2023 year. We are accepting resumes to have on file when positions open.
We are looking to increase our talent pool of teachers and support staff. If you have experience in teaching lower elementary, secondary English, science and math, we would love to hear from you.
Positions for 2023 - 2024 school year
Teaching positions
Secondary Science Teacher (Chemistry & Physics preferred, AP experience preferred)
PE Teacher
Support staff positions

Korean Admissions Officer
Positions for 2024 - 2025 school year
Teaching positions
Secondary Math Teacher
Secondary Science Teacher (Chemistry & Physics preferred, AP experience preferred)
Art Teacher
PE Teacher
ESL Teacher
Lower Elementary Homeroom Teacher
Support staff positions

Korean Admissions Officer
HR Officer (Local)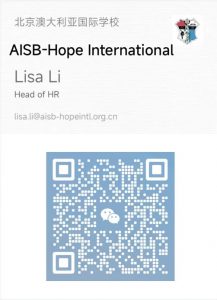 Support Staff Application