AISB-Hope International offers a nurturing community that equips students to strive for excellence in learning and to develop Godly character in order to passionately pursue truth and humbly influence the world.
Letter from our

Head of School
Dear Family,
We are very excited that you have found us here in Beijing. We have been praying for you and we welcome you to explore what I believe is a wonderful opportunity for your child to receive a 'top notch' education at AISB/Hope International. Not only will your child receive an outstanding education, your child will also be nurtured and loved by caring and faith filled faculty who think about and consider your children before Him each day.
At AISB/Hope International, we teach from a worldview that is positive and uplifting for our students. The worldview shared with your child presents a vision and purpose for your child to make the world a better place by actively engaging in the challenges that our world faces each day. Your child will learn what it means to be compassionate toward others in a world that is filled with hurting and pain.
While our school's college preparatory program is dedicated to a high level of academic rigor and sends our graduates to universities around the world after graduation, we also intentionally focus on character development. We believe that in order for our students to be successful in life, they must also exhibit character traits that will equip them to make critical decisions in life. These positive character traits of honesty, integrity, patience, kindness, and other positive principles are explicitly taught at AISB/Hope International through an integrated curriculum that is intentionally designed for your child.
Finally, as you consider enrolling your child in our school, please reach out to me with any questions that you might have. I am available to meet at a local café, talk to you by phone, or you may email me at office@aisb-hopeintl.org.cn. Regardless as to how we meet, I look forward to exploring with you what He has for your children while in Beijing.
Very Sincerely,
Head of School
AISB-Hope International
Accreditation & Memberships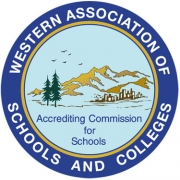 AISB (Australian International School of Beijing) is the license that operates the brand name Hope International. In abidance of the laws of the Peoples Republic of China, we are required to list the legal name of our license in all marketing material.
The History of AISB - Hope International
AISB-Hope International was established as a PK to 12 international school for foreign children in August 2012, and is currently in its eighth year of operation. The administration recognizes the importance of the interpersonal dimension of the learning process. We believe that community grows out of common commitments and that learning is the result of interaction between people, ideas, and experiences. Our school leadership firmly believes that student development happens not only as students participate in engaging classrooms, but also as they extend themselves through sports, arts, and other extracurricular pursuits.